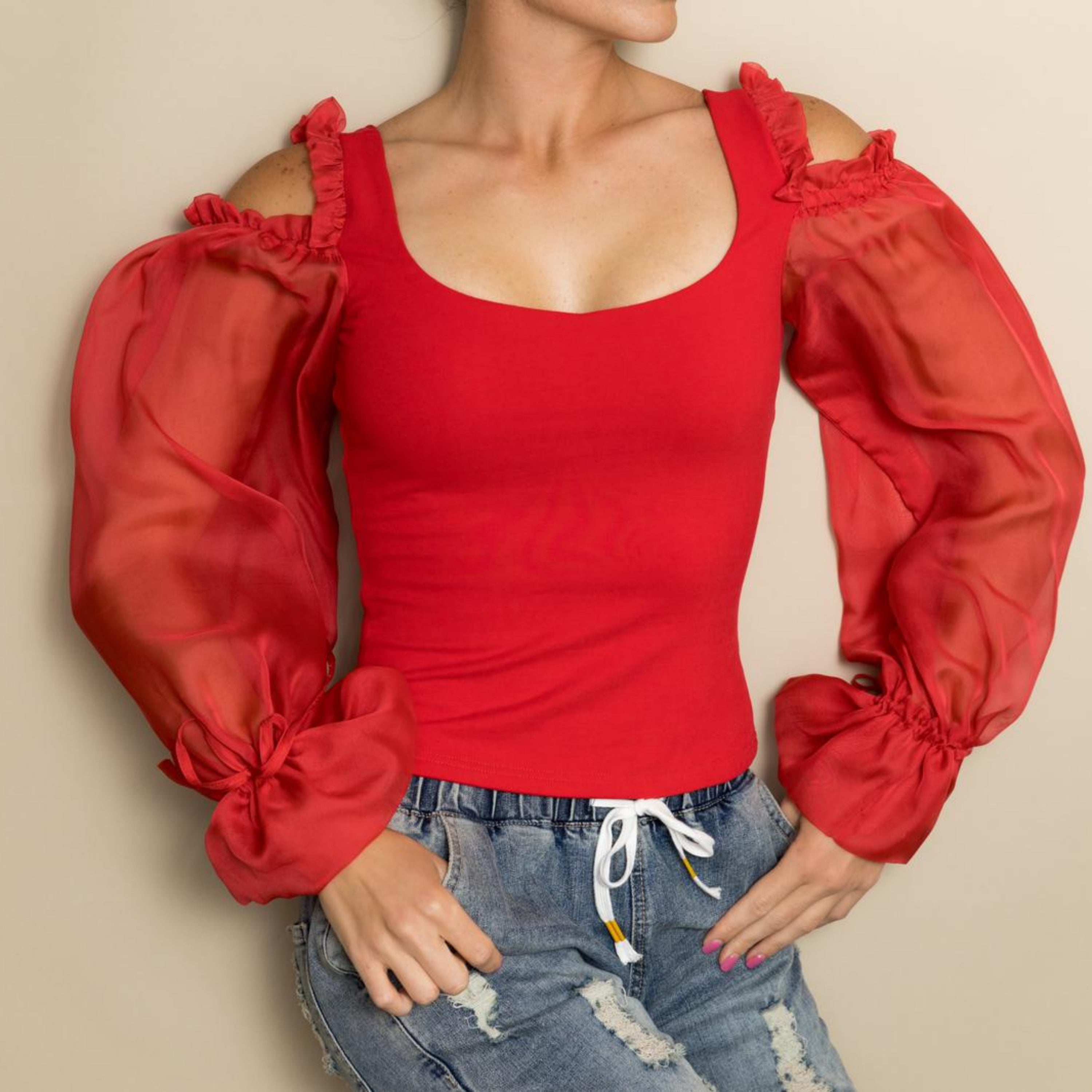 An elegant yet approachable blouse that elevates your everyday style while maintaining comfort through a blend of soft cotton and stretchy spandex fabric. With sheer puffed sleeves, frilled cut out shoulders, and low scooping neckline.
Details
Puffed Sleeves Blouse

Cutout Shoulders

Scooping Neckline
Content + Care
94% Cotton

6% Spandex

Hand-wash or delicate wash in cold water with all-purpose detergent. Air-Dry.
Model is featured wearing a size S